Today was BeBe & Evee's Annual Exams with Dr. Burkett. As with any pet, birds need to have an annual exam with their Avian Vet!


Evee weighed in at 49 grams.



I caught Dr. B and Evee having a moment...



Looking for the vein to draw blood from.



Drawing blood! It's good to have a full work-up to check for any problems.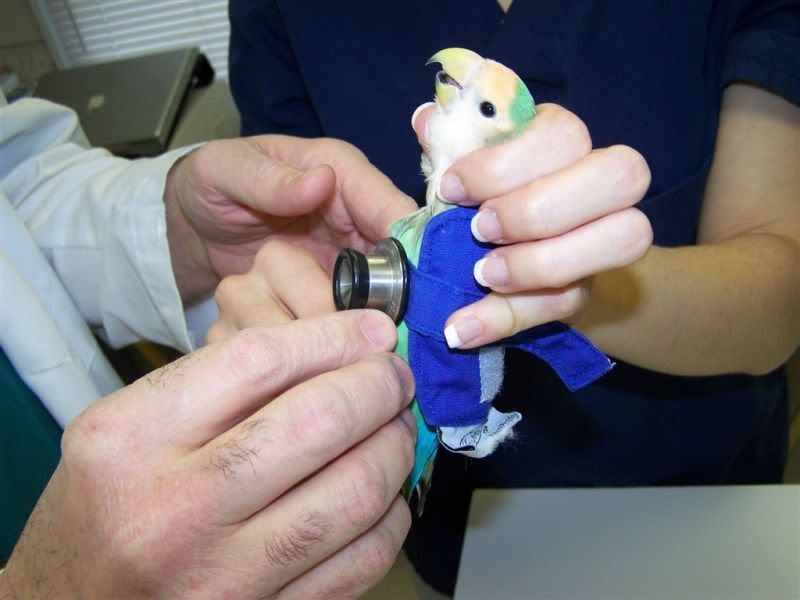 Evee has a good heart.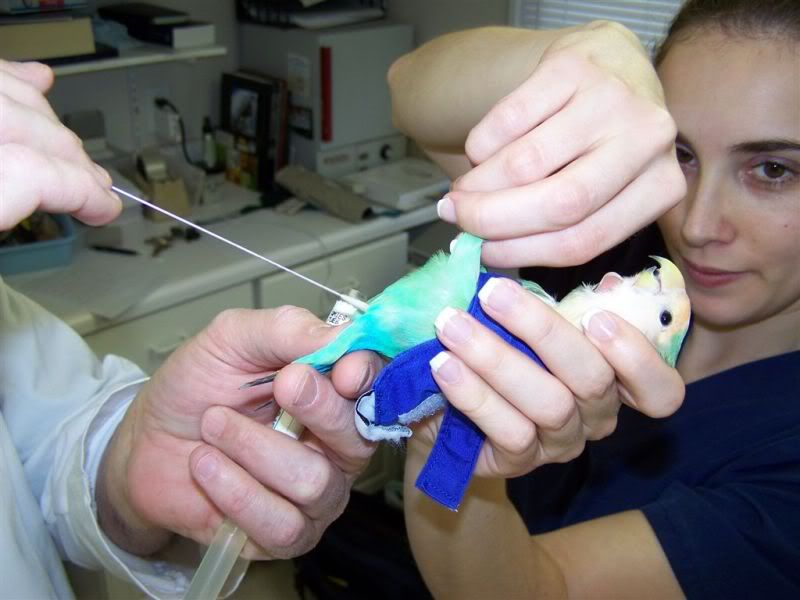 Mommy! How could you let that happen to me!! (Getting a sample for a gram stain)



A little bit of grooming.



BeBe weighed in at 51 grams.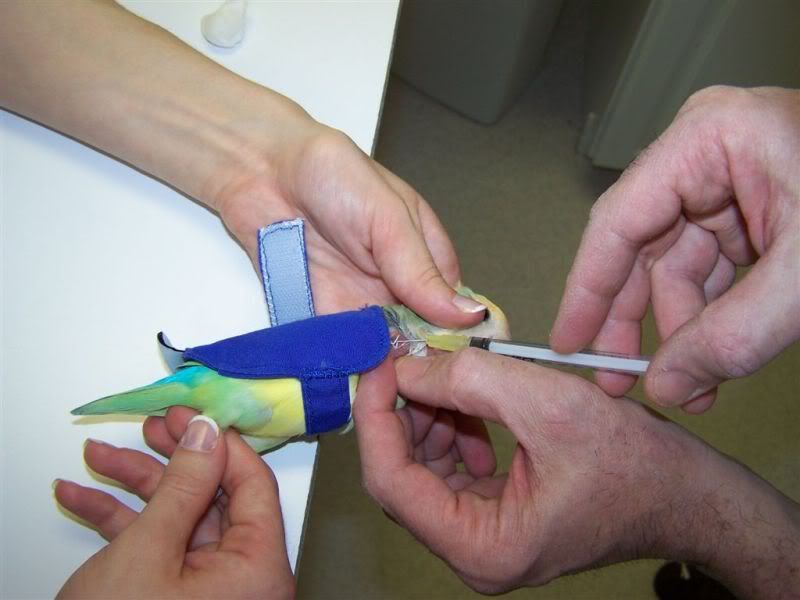 Drawing for BeBe's blood work.



Eee.... That just doesn't look like fun. But it is necessary.



BeBe has clear eyes and nares.



He also has a good heart.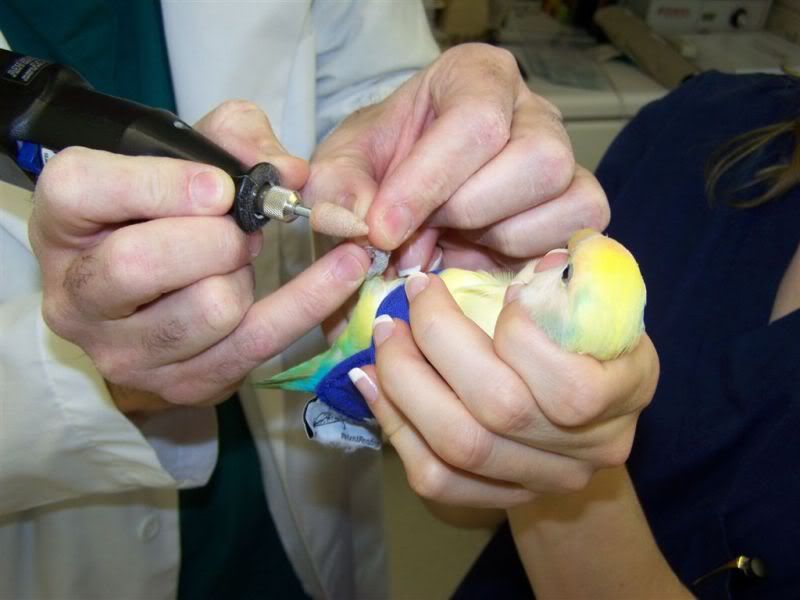 BeBe getting his nails done.



He's got a good preening gland!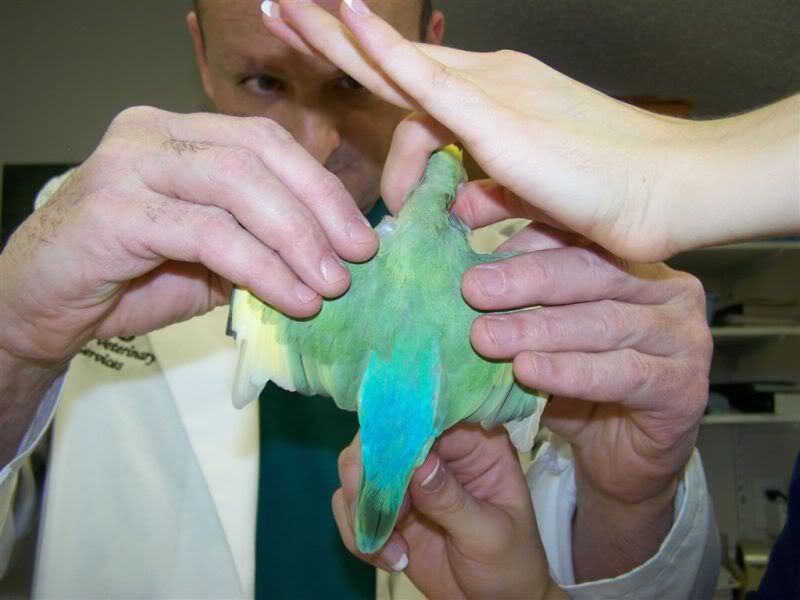 Good body, good wings.



Getting the Polyoma Vaccine. (Evee first, then BeBe!)



Here is an article that is really good explaining what this virus is and why it is important to vaccinate your birds.

It is so important to get annual exams for your birds! Bird owners have one of the lowest percentages of actually getting their birds their annual exams, but they are so important! It can mean the difference between detecting early stages of disease or medical conditions and losing your bird!