Well, this isn't a toy, but they looked cute perched there!



Check it out! It's the one next to the foraging basket. It is a Super Bird Toy.



The Jewel Babies went to town on it right away!



It was a fun time for all!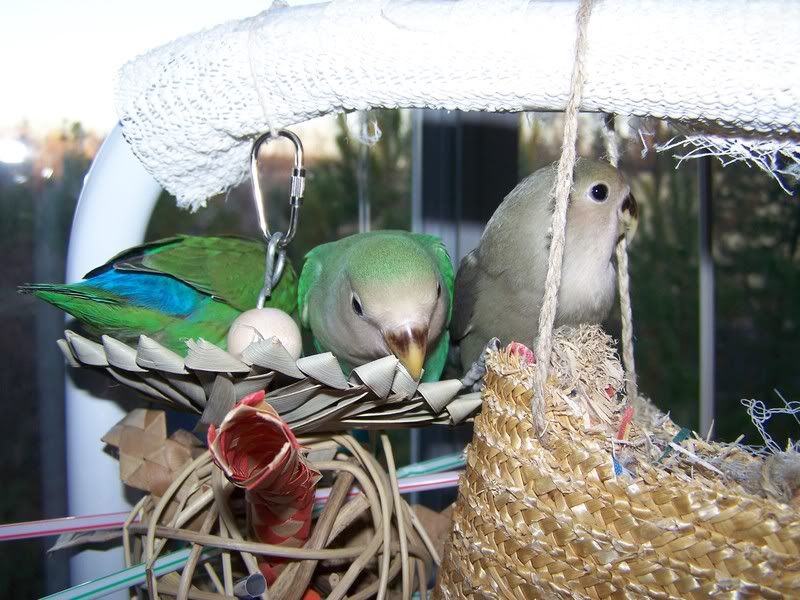 Rip it to shreds!



Opal hung out for awhile nearby and then joined back in.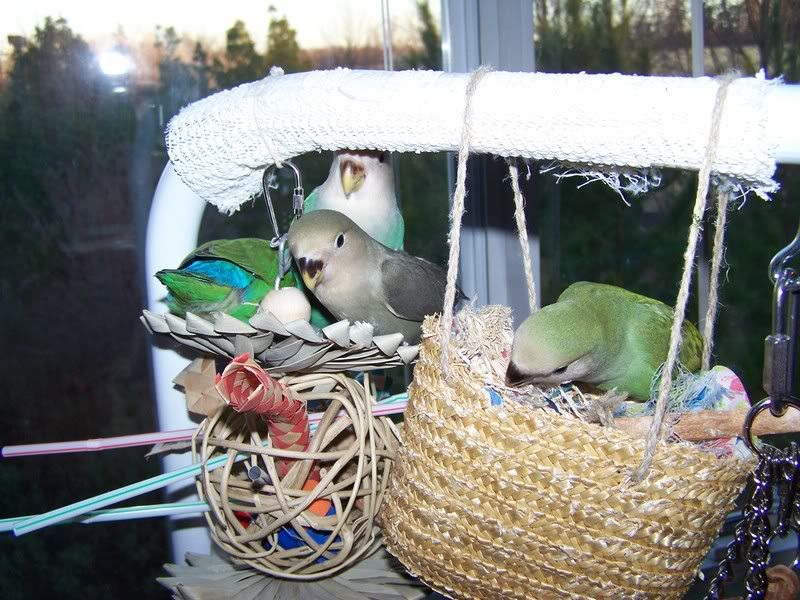 They just love to forage!



So Playful!



Shredding is fun for all of our flock.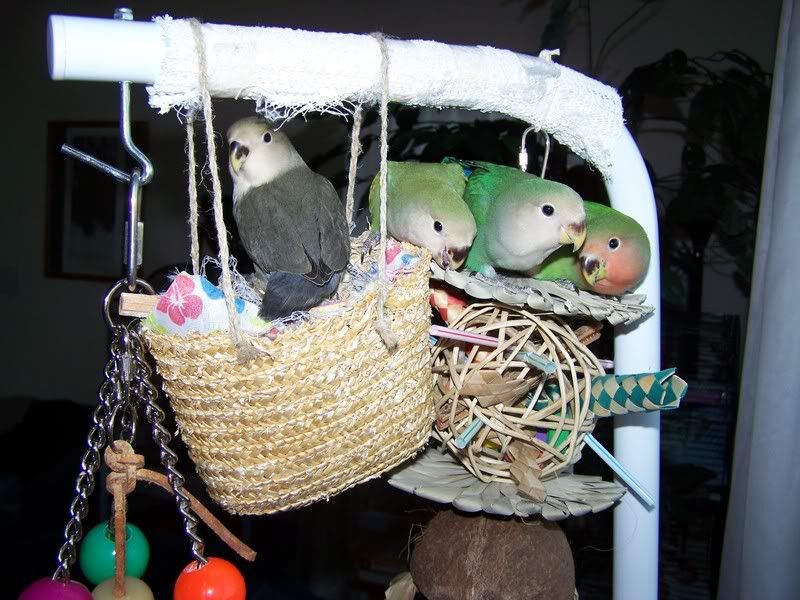 Cuteness!!! (Left to right: Pearl, Opal, Sapphire, & Ruby)

They are ready for their new homes NOW!