Introducing Whacky Balls & Mini-Whacky Balls!



We were going to do the "reveal" of this new toy design at the bird fair, but we couldn't resist! Rodney is the designer! Depending on the response is whether or not we will make this a permanent addition to our website as "orderable" through our shopping cart. I just know that our birds love these. I'll show you a few that are fresh, and a few that have been worked on a little and a lot!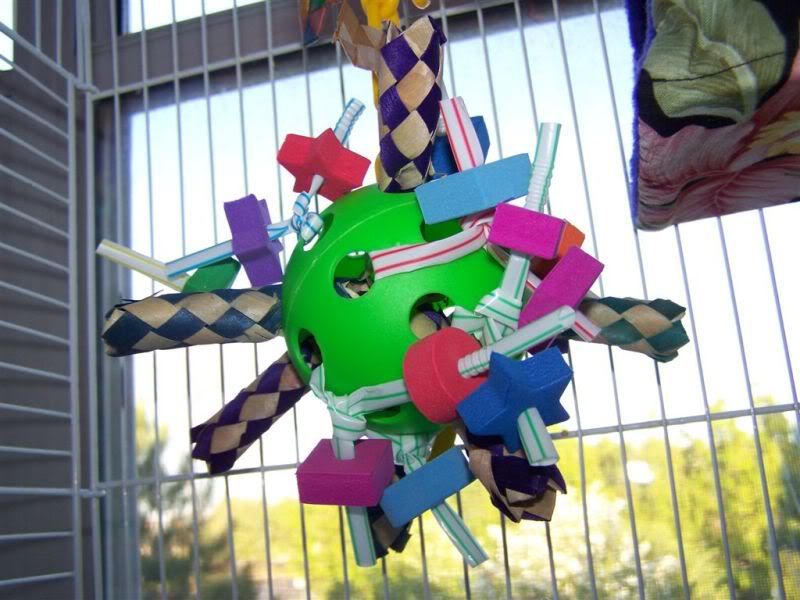 Here is a fresh Whacky Ball!



Rodney has been adding stuff and working on the design, but I think he's finally gotten it down to these fresh ones!



Up-close: wiffle ball, straws, chain, bell (at top, will do one at the bottom when we get the metal rings in we need), foam beads, finger traps, and shredables!



Mini-Whacky Ball



Super cool. Pretty much the same stuff, just a smaller ball.



Compared.



This is a not so fresh one. As you can see, it is bare. The breeders tore it up. The other breeder cage has one that is destroyed like this too. The cool part is, we are looking into a "re-fill pack" which can be ordered and includes the parts (except the ball, chain, bells) to deck it out again and instructions. So basically, it's re-fillable!



Here is another not-so-fresh one. Ashlee has been working on this one.



All of our birds, including lovebirds, budgies/parakeets, and our cockatiel can't get enough of this toy.



Here is another fresh one.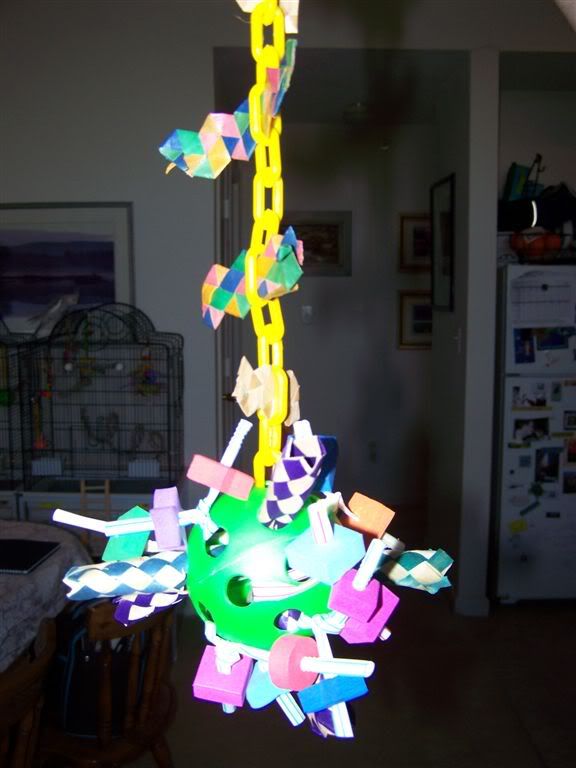 They are colorful, shredable, and fun!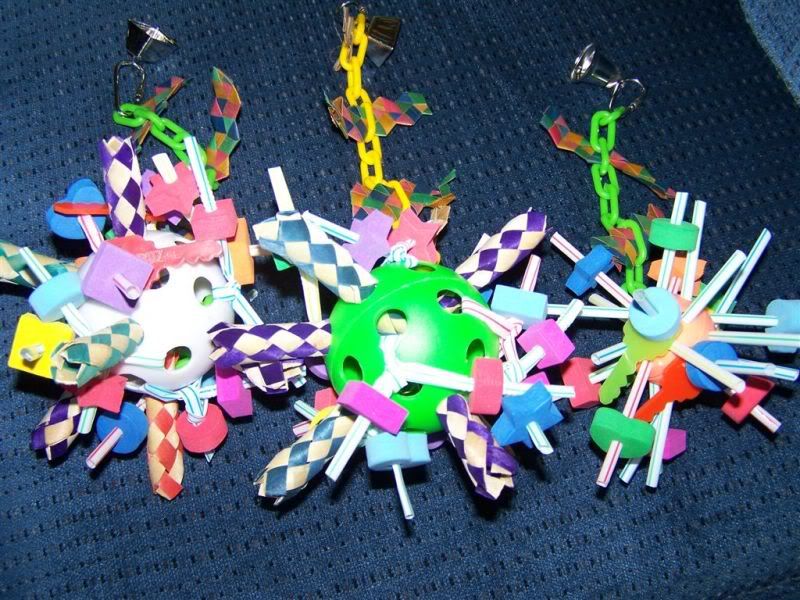 3 fresh ones. 2 regulars & 1 mini.



In BeBe's cage. We had it in there for hardly a few minutes and it was already getting played with.

What are your thoughts? Do you like this toy? Comment!