Overall, Dr. Burkett said our babies look so good. They have bright eyes, are healthy, and are sweet too!


Coconut getting his eyes checked



No murmurs for Coconut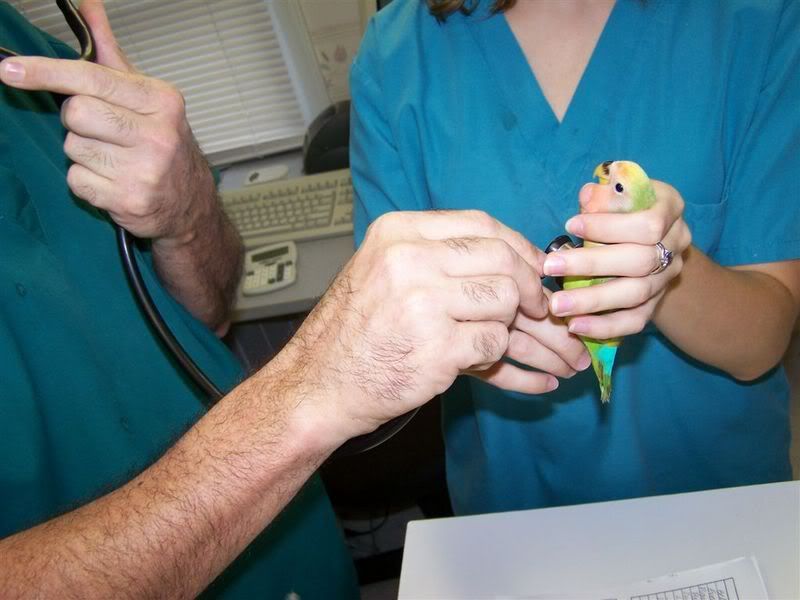 Apple has a good heart



The babies decided to visit with Lindsey



Blueberry is all clear!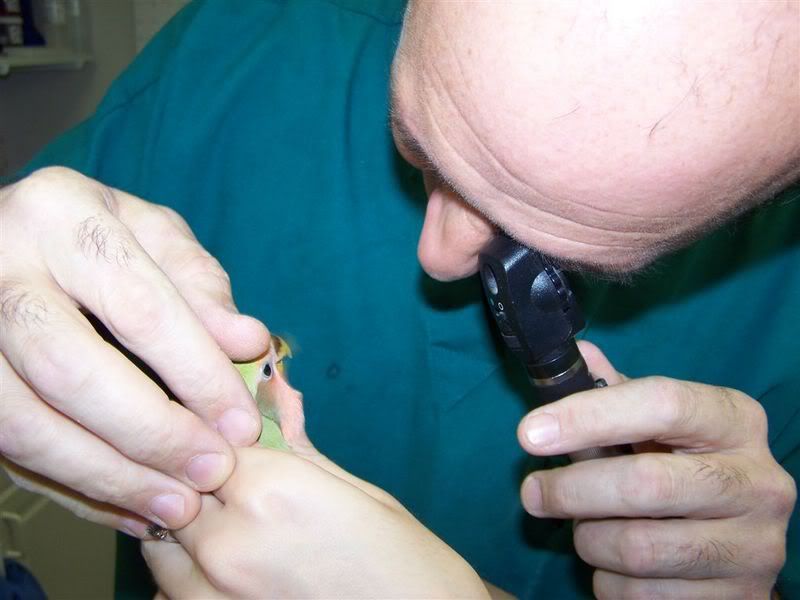 Clear nostrils for Cherry



Also no murmurs for Cherry



Dr. Burkett says our babies are so wild... NOT!!!! Just kidding!



Good eyes for Mango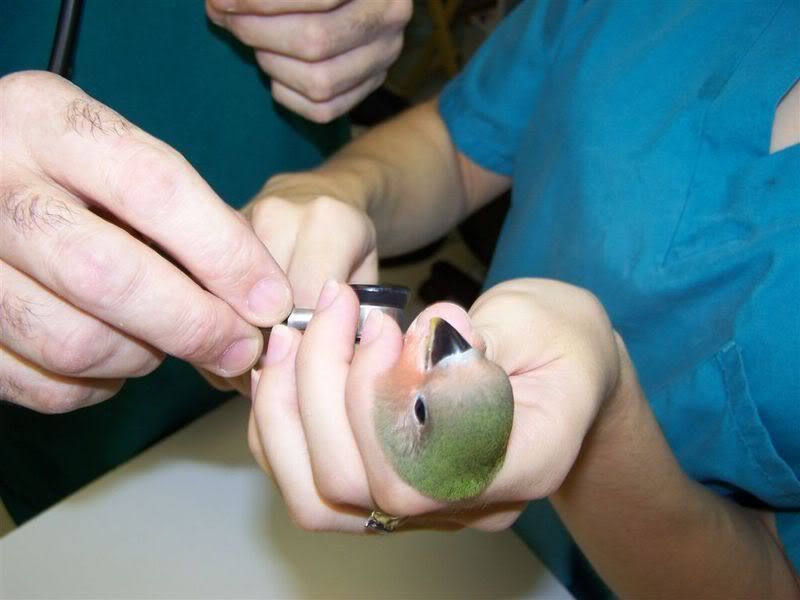 No heart problems for Mango



Good feet, plump body (Mango)



Sunshine's eyes look good



Yet another good heart (Sunshine)



Checking out Sunshine's body: All Good!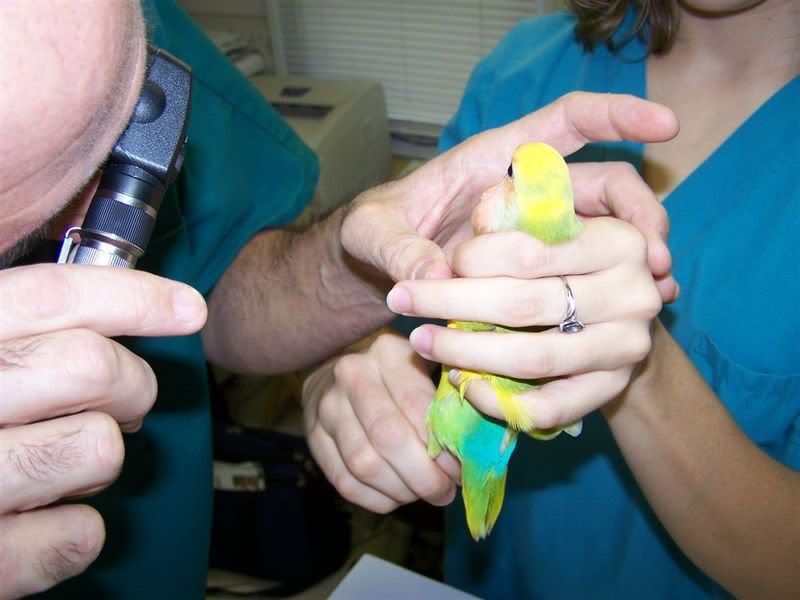 Rainbow's turn!



It is important to check the heart for any abnormalities. None here!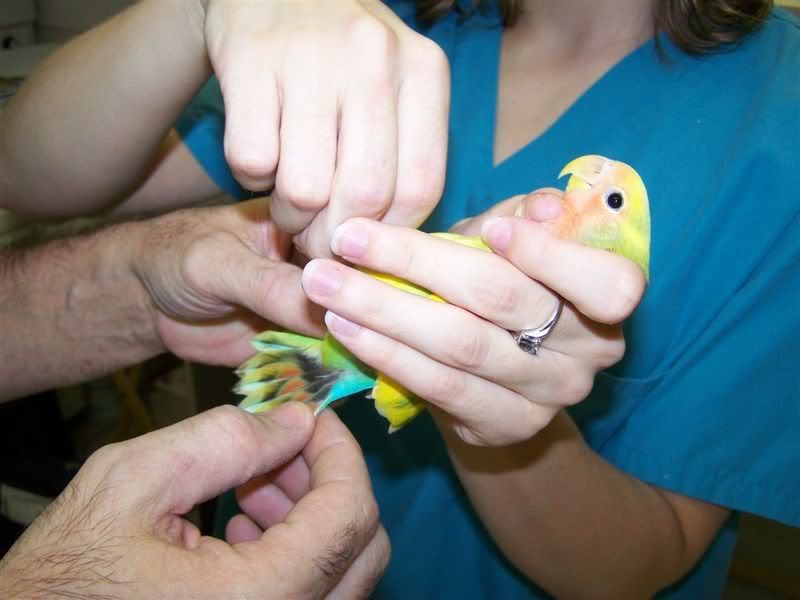 Dr. Burkett commented on how he loves the colors on Lovebird tail feathers! (Especially Rainbow!)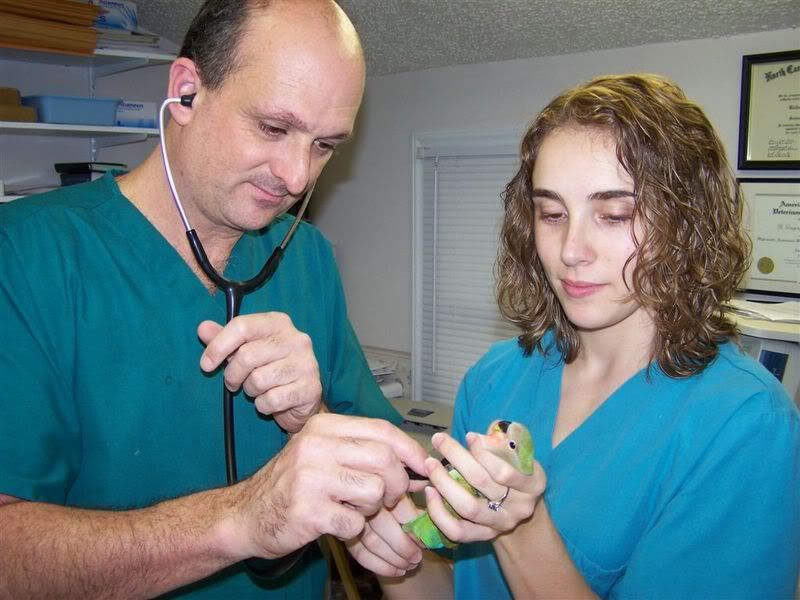 Checking Sky's heart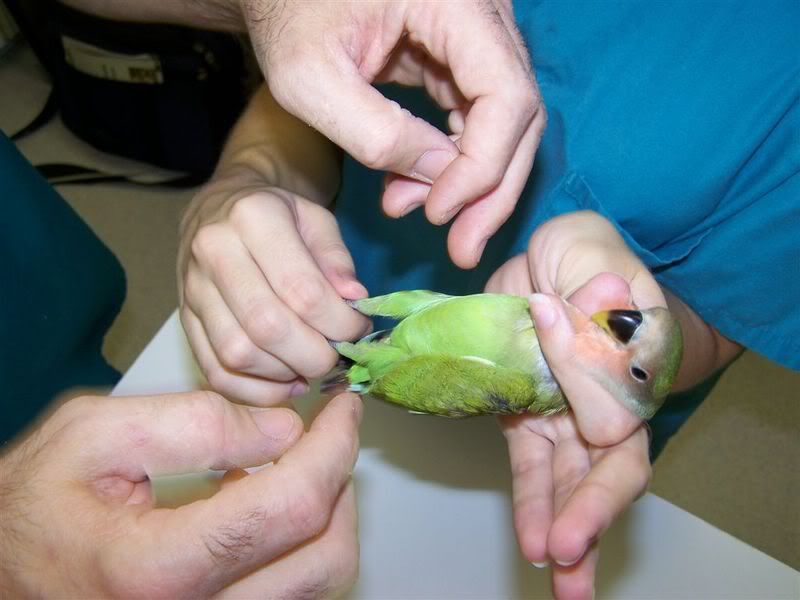 "Nice and plump!" (Sky)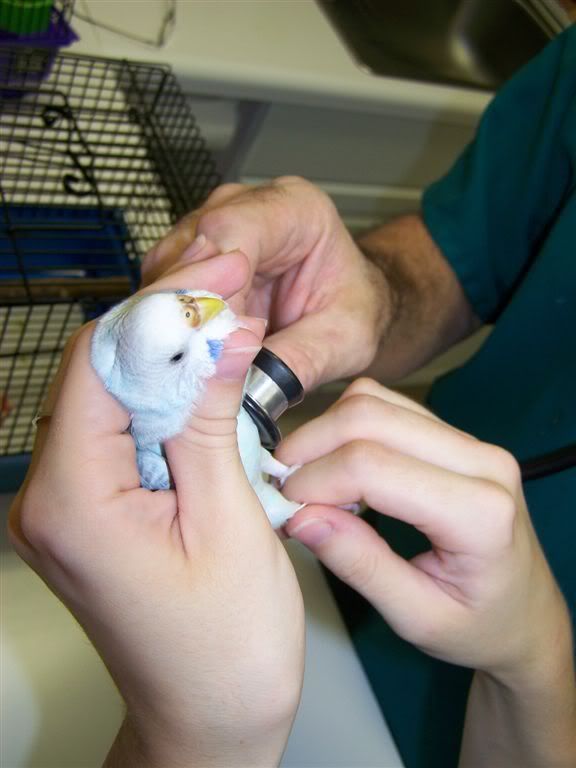 Dr. Burkett was kind enough to let me fit Hedwig in amongst the other babies!



She had a good heart, but sharp nails. Hedwig is NOT in pain here. She just doesn't like being restrained. Hmm.... no wonder she barks at me to let her out of her cage! At least she has well groomed nails now.

We could never go anywhere else with our babies. So, if you are in the Raleigh-Durham area, are within reasonable driving distance, or just won't settle for anything less than the best, then Dr. Burkett is the best and you should take your birds to him!