Coconut & Mango are with Rodney this week!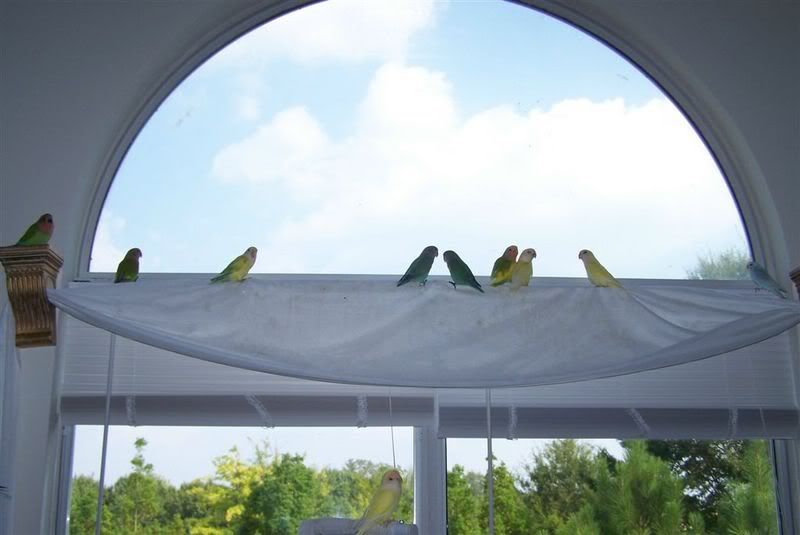 Even Dewey & Sierra were out! Can you pick them out?



Star is about to get her foot bit by Dewey! Ahh!
Rainbow & Joy are snuggling or something up there!



Apple & Blueberry were on the ceiling fan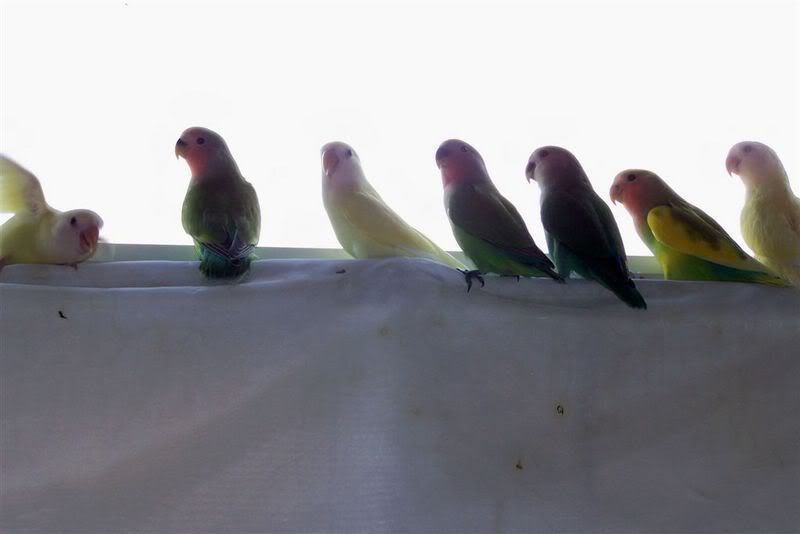 They all like the Paladian window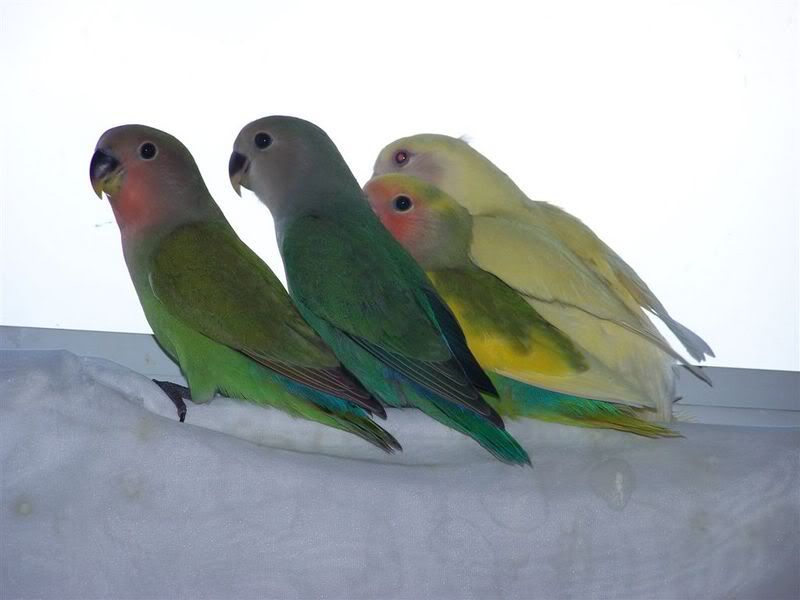 Sky, Love, Rainbow, & Joy



Sunshine, Apple, & Cherry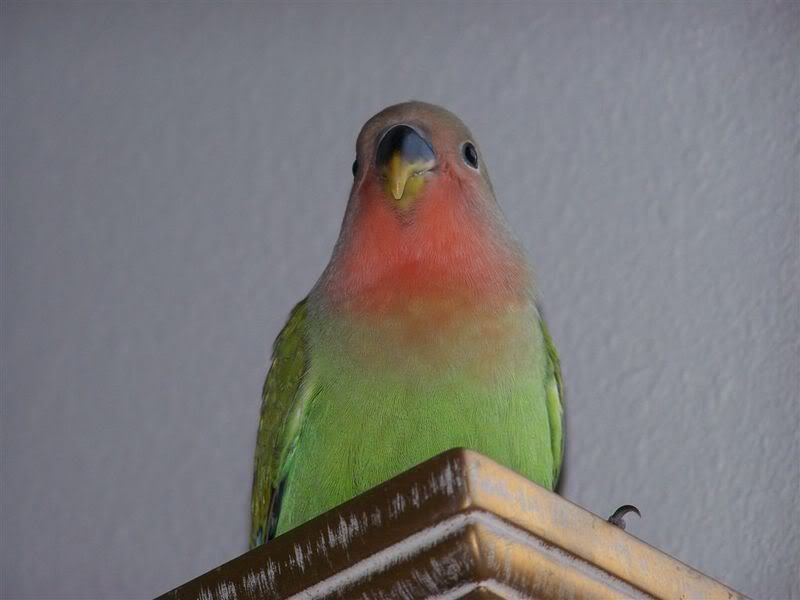 Blueberry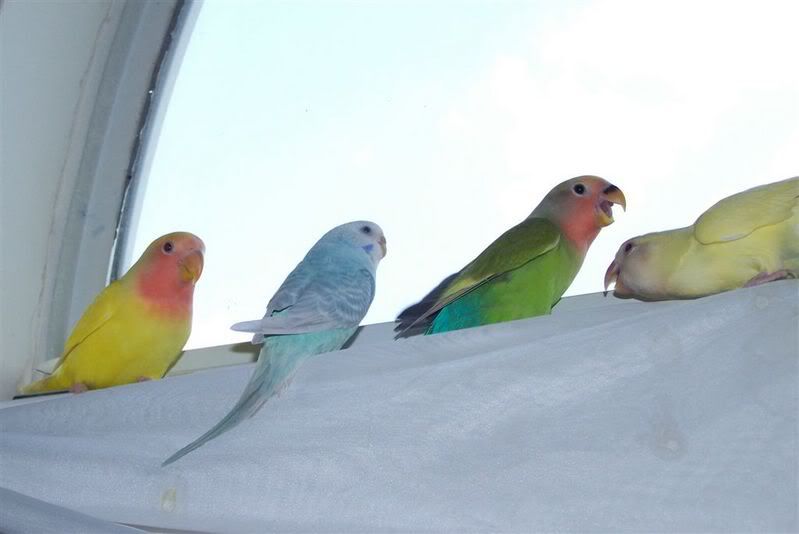 Even Hedwig wanted a view! I love these candid shots!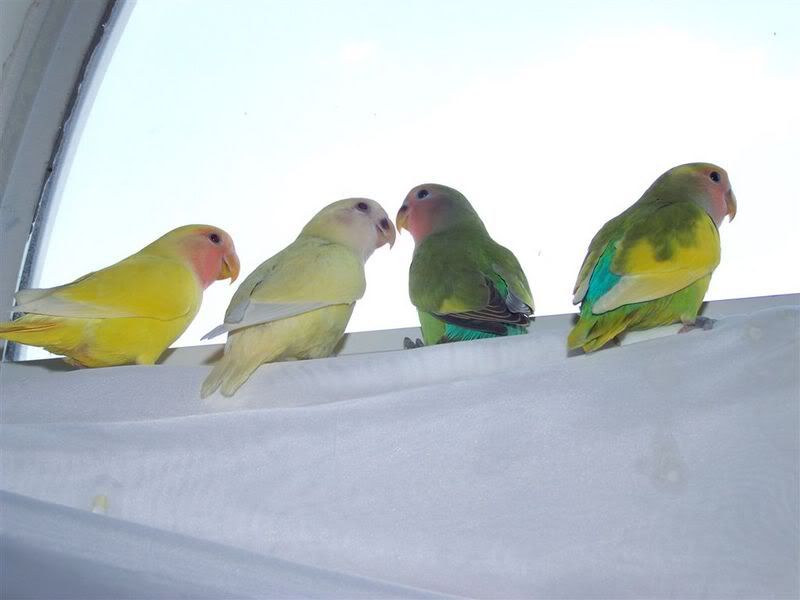 Such pretty babies!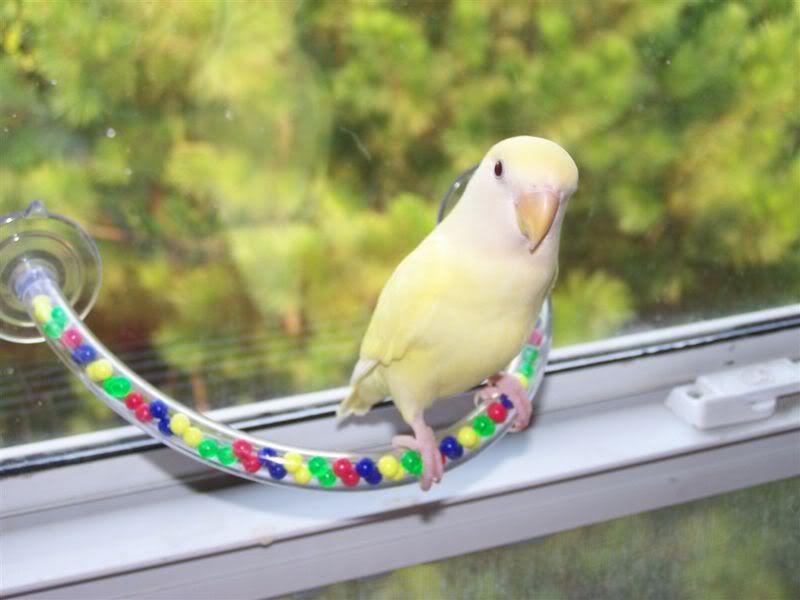 Sunny



BeBe didn't know what to make of all these flyers! He hung out in his cage mostly.



Evee just climbed around the Hide-N-Peek ball.



Then, I found Joy, Sunshine & Hedwig hanging out in the ficus tree.