(Star's New House)

(Star's new favorite view)



I just wanted to send you an email to let you know STAR is doing great. Eating like a piggy!

I wanted to send you some photos. I am sending you a photo of him in the tree behind his house (let's not say cage) - a photo of him outside in our screened in back porch as well as the photo of our porch so you can see that he will love being outside. If you look really close you can see him in the lower right hand side. They are only out there when I am.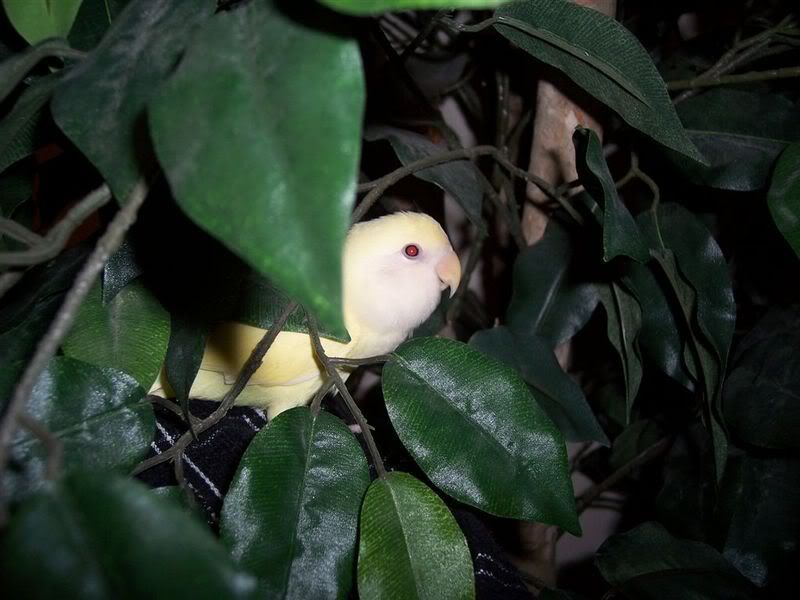 Also, I have sent a photo of the Fisher's (Sunny) that I have.
I don't think Star likes him - he fluffs up at him. I have not put them together of course but STAR hears him & wants to go to his cage.
Star has made himself @ home - flying all around the living room. I have found out that he does not like for you to walk away from him.
Thank you again.
I will so many more photos! I am a photo nut.
Ellen
(Alice Marie, Ellen's other "child")