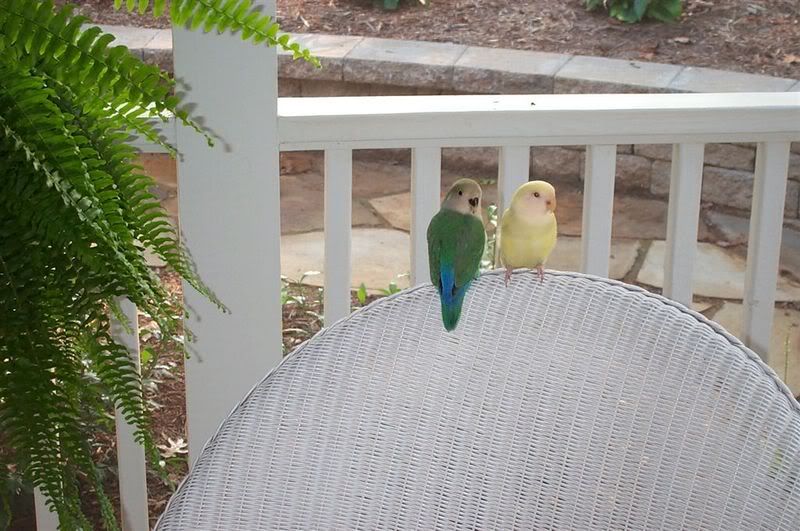 Hi Rodney and Tamara:
So glad to read that Star has found a good home with Ellen. He is a pretty boy.

Our kids are getting lively. The screened porch is their favorite spot. They like to sit on the back of the wicker chairs and talk to their outdoor birdie friends. Love (who is now being called "Jake") is a great aviator and will hop and fly without fear. Irene, however, is still a little clumsy but she tries to follow her brother everywhere. They are eating well although they show no interest in people food and popcorn treats are definitely preferred over Roudybush mix. Any ideas on how to keep the treat from scattering everywhere outside the playpen??? Or is it hopeless????

Alas...the store was out of finger traps when we went earlier in the week, but we will go again tomorrow to see if they got more.

We are now putting the tent into their cage only at night and they both dive into it about 7pm (after eating, of course!). And interestingly enough, Irene is starting to change colors--her face is getting peachy and some of her body feathers are turning dark. We are fascinated and curious to see what will happen next.
Will write again in a few weeks. That's the poop from Swift Creek. :+>